VOICEOVER 
Experienced in e-learning, documentary and corporate narration, a professional vo coach noted, "your delivery style is casual, clear, current, friendly, hip, intelligent, laid back, nonchalant, sensual, sexy, smooth, soothing, upbeat and warm." For commercial reads, "Tamara naturally sounds like a best friend, mom, news anchor, sister and teacher..."
"The team enjoys working with Tamara Lilly. Her smooth voice is perfect for all kinds of projects; she's universally likable while also maintaining a professional tone. She's very detail oriented and creates clean, consistent audio. Tamara is also very accommodating and efficient. We highly recommend Tamara Lilly for your voiceover needs!" Reify Media (e-learning)
"Tamara Lilly is masterful with a microphone. In the voiceover work Tamara has produced for us, her elegance as a narrator reinforces our message and brings clarity to our content."   Boothbay Region Community TV (Narration&Promo)
CLASSIC ANNOUNCING, HOSTING WITH PERSONALITY PLUS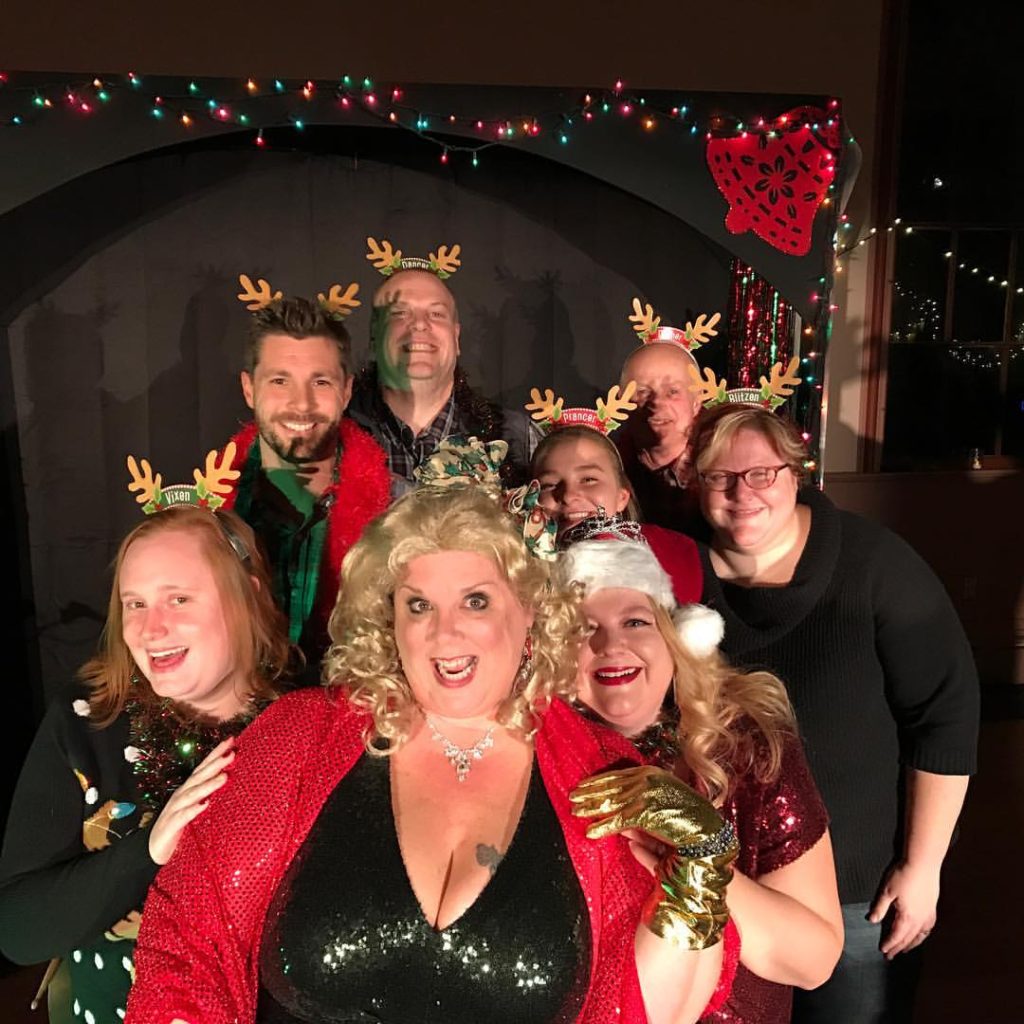 Tamara has decades of experience hosting professional corporate events, non-profit fundraisers and variety shows.
She can bring forward your company's serious branding message, be the comedic hostess for your annual dinner or provide the perfect "voice in the sky" for award ceremonies.
"On behalf of the chamber, thank you. A perfect performance delivered in style." KV Chamber of Commerce (live announcing)
THE VOICE OF EXPERIENCE FOR YOUR EDUCATION OR NETWORKING EVENT

NEW IN 2022! I am available for keynote and convention speeches. My goal is to help people break free of fear to create a new life for themselves, by sharing about that time I ran away from home at 42.
With a history in customer service, technology and hospitality, I can also provide 30 - 60 minute sessions for your conference, luncheon or networking event. Topics include "Mobile Apps for Pros on the Go", "Customer Service Gold For Your Industry" , "Speak with Confidence in Business and Every Day Life".
Need one-on-one coaching for public speaking or a confidence booster pack?
Email [email protected] for a free consultation or to book a speaking enagement!

TAMARA LILLY
Hey! That's me! With over 30 years experience in stage acting, I bring the traits of flexibility, excellent timing and performance instincts with me into the booth. Hailing from Maine, I'm available for onsite studio work in Maine, New Hampshire and Boston as well as jobs where audio files can be mailed or uploaded. My decades on stage leave me well-equipped to be your organization's favorite emcee, and individuals who have attended my public speaking engagements leave armed with knowledge and a sense of time well spent.
I have expertise in the industries of hospitality, technology and customer service training. My hobbies include photography, theater, board gaming, camping and cosplay (as evidenced below). I've spent much of my life slipping in and out of character - which is, in part, what I love about voiceover, performing and presenting. What message do you need to convey? Let Me Do the Talking®!

I also host three fun podcasts. Check them out by clicking on the cover art!